Upcoming Gigs
Sunday Dec 11th, 2005

Faith and guests joins
Betsy Salkind and Friends

Live at
Jimmy Tingle's OFF BROADWAY Theater

Betsy Salkind, an irreverently funny woman, is headlining and she has a great night planned...Jonathon Katz, Mrs Potato Head, and yours truly along with the old "Jesus" gang... Jenn, Catie, Merle and Eric will be performing old and new songs from "Jesus Has Two Mommies." I'm pretty psyched about the show and hope some of you can come out!

255 Elm Street, Davis Square, Somerville (on the Red Line Davis T and next to The Burren and across the street from Redbones).

Tickets: $25. To purchase tickets please call TheaterMania at 1-866-811-4111 or visit www.jtoffbroadway.com where tickets can be purchased 24 hours a day. For more info, call the theater box office at 617-591-1616 or visit
www.jtoffbroadway.com .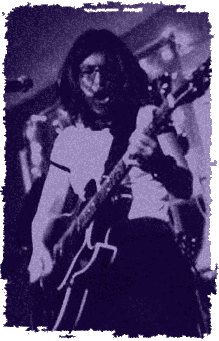 Photo by Nancy Rutigliano